Applies to: NavVis IVION
Billed sqm is a metric based on a fixed laser range. The area is counted only within a 10 m range of the mapping trajectory. Data outside of the radius are processed, but not billed. Within a single dataset, any overlapping areas are counted only once against the balance.
Per billed sqm:
10 processing units will be deducted for NavVis VLX 2.
25 processing units will be deducted for NavVis VLX 3.
Note: Reprocessing of datasets is counted against the balance, in the unlikely event that any processing fails, this is not counted. It should be noted that the number of panoramic images in a dataset does not contribute to the sqm counting.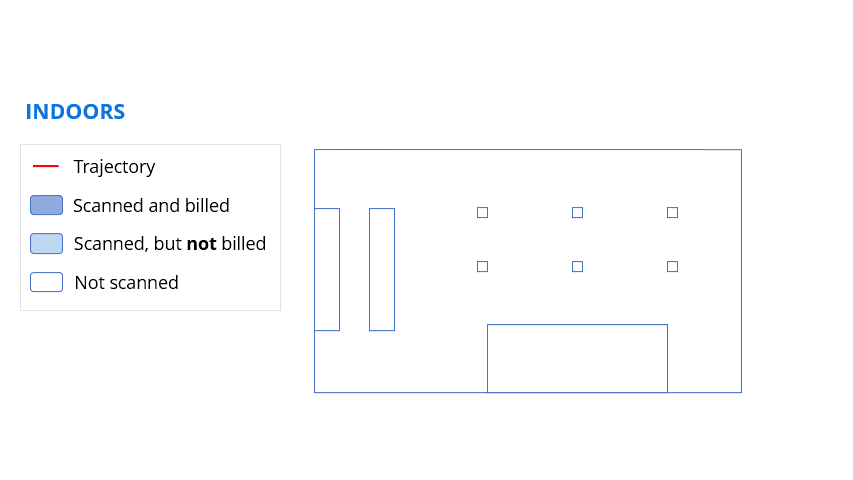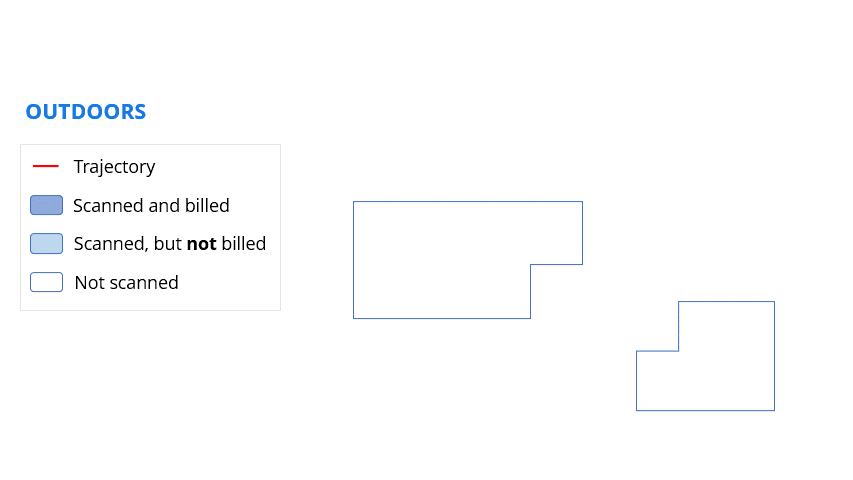 How processing presets and billed sqm are related: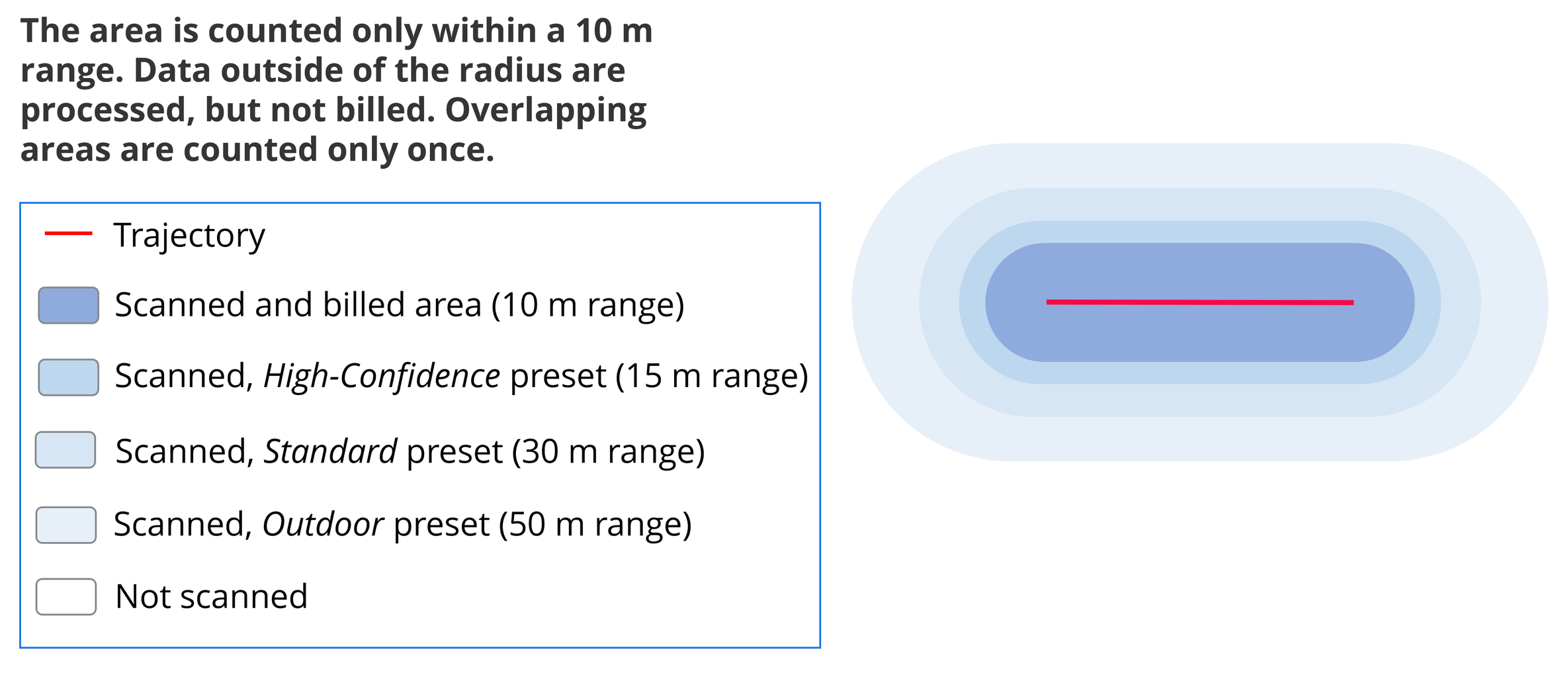 Note: Within the 10 m range, all points are projected onto a horizontal 25 x 25mm grid. In case there is at least one point in such a grid cell, we count the area of the cell. Sometimes the scan of the VLX2 is less dense, which can cause a smaller billed area being counted compared to the NavVis VLX 3.
Concrete example cases:
| Environment | Billed sqm |
| --- | --- |
| Garage | 1,179 sqm |
| Office | 534 sqm |
| Empty Factory | 14,513 sqm |
| Historic Bridge Outdoor | 7,761 sqm |
| Urban Street Outdoor | 11,323 sqm |
| Road Crossing Outdoor | 8,209 sqm |
| Family house + Property | 3,320 sqm |
| Facades + Park | 2,121 sqm |
| Königsplatz | 7,950 sqm |
For further questions please contact your NavVis Account Executive or Customer Success Manager or send an email to support@navvis.com.
Written in January 2023